Corporate Finance Consultancy
General Corporate FInance Services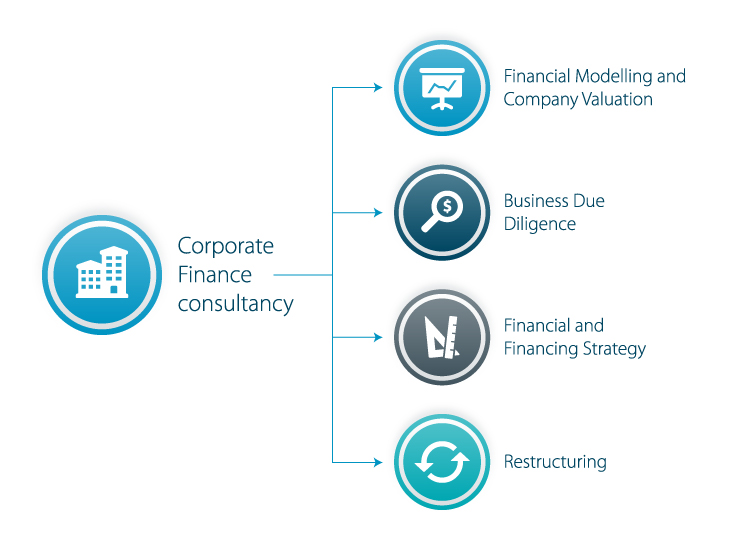 FINANCIAL MODELLING AND COMPANY VALUATION
How much is your company worth?
What should a buyer pay and how much should the seller ask for a company?
What strategy provides the highest value for a company's owners?
What can a start-up expect?
Our Corporate Finance sector has current and complex knowledge paired with significant experience to provide professional and reliable answers to the above and similar questions.
Our experts support decision-makers by developing successful strategies and planning the efficient allocation of resources within the organization. Using sophisticated, state-of-the-art modelling and evaluation methodologies, we prepare financial models to enable our customers to predict the results of their capital allocation decisions.
We also prepare detailed, thorough business valuation reports for our clients, making sure that unauthorized parties will not have access to the received confidential data. These reports could provide valuable assistance in the sale and purchase of assets.
Our evaluation procedures meet internationally recognized valuation methodologies:
Discounted cash flow method (or income-based methods).
Comparative approach (or market comparison approach).
Net asset value method (asset valuation).
Resting on a thorough knowledge and understanding of the long-term operation of the company, the valuation and financial models of Equilor Corporate Finance also provide assistance in the company's activities and its operation in complicated operating environments.
BUSINESS DUE DILIGENCE
Business due diligence is generally used to obtain relevant information for the company's acquisition, foundation, restructuring, or other similar transactions. After identifying the business model and the most important past and future tendencies, we define the benefits and obligations stemming from the planned transaction, as well as the connected main operating risks.
As a result of the due diligence, decision-makers will be well-informed and suitably prepared to make their financial decisions.
FINANCIAL AND FINANCING STRATEGY
How can the planned investment be financed?
Is the company suited to obtain public funding?
Can the present bank loan be replaced by issuing shares or with another, more advantageous bank product?
Our consultants have extensive experience in banking and finance paired with a wide range of investment connections. They are happy to help you develop an optimal and realistic financing strategy for your company.
RESTRUCTURING
The major aim of the restructuring process is the need to increase business value by improving efficiency, ensuring liquidity and solvency, aligning business goals with market trends, and releasing capital and resources via the sale of non-key businesses. A successful restructuring can also significantly increase the company's attractiveness to strategic investors.
In order to achieve the desired goal, Equilor's Corporate Finance experts focus on the following:
Reviewing the company's assets and organizational structure.
Making recommendations that are in line with the optimization of the management information system.
Implementing management procedures that are in accordance with international standards.
Taking into account any peculiar features of the client company.